Some of my favorite Harp Links.
This page is set up to point you to other places to get harp music and MIDI files to help you in learning the harp. (
01/27/2016)

Website addresses Comment Diatonic or Chromatic Harmonica




Guitar Player World

Learn Guitar Online a free resource with comprehensive lessons that

can help both beginners and advanced guitar players to improve their playing skills.




BBQ Bob

30 years of pure dyno - mite!
Tab Tool

This is a nifty program to convert diatonic tab to chromatic tab or other harmonicas

.




CoursdHarmonica

Paul Lassey has about the best tone you're ever going to encounter.
(have your browser translate from French, if necessary)


Loop Ties (Blog)

Here's the way to know your good fashion sense.
FlexiMusic Audio Editor

Easy-to-use Audio Editor and music composer.


Royce Harps

Harp customizer. Great machining work on combs, etc.




BlowsMeAway Productions

Need a mic that the best harpers use? Take a look at this website


Harmonicabreeze

This is a new harp website for beginners and intermediate.




Glen Weiser's Homepage

Celtic Music, guitar, harmonica, lessons, instructions and help...
Big Walker Blues Music Prod. Great tone, lessons, jam tracks and videos to help all harp players.
Antonello Fabiani This singer has a great voice. You might want to play harp to his songs.
The Wayne Reed Connection

Learn to play better, faster, and with more confidence. Free JAM TRAX!


Christian Harmonica A harmonica discussion group for those of Christian music
Harponline This website is from Germany - Lots of harmonica information
B

uckeye Harmonica Festival

Get all the details here..


Harptabs

Here are the harmonica tabs I don't have.


Harmonica Pete

This is Pete Graber's site. Yes - that's the guy!


A Week Ago Saturday

Odd name for a band - but you'll love the harp!
Sonny Derin and the Rumbletones Listen to his harp at Harptalk Harpers
Cross Harp Chronicles Great place for Blues tabs
Diatonic Harmonica Reference (by MyQuill Creations)
Jack Earl Excellent harmonica songs
Frank Bard's webpage Harmonica USA
Steven Shaw Good Ol' Irish tunes
BBQ Bob 30 years of pure dyno - mite!
Harmonicas and Stuff Need harp stuff - go here! Great prices!
Texas Tide You MUST visit this site. Great songs!
SPAH Harp Industry Resources You want it? It's got to be located here.
SPAH.org Society for Preservation & Advancement of Harp
Bassharp (harplink) Harp players database
Harpsoft (Bendometer) Great website for learning to bend notes
Bud Boblink One of the greats from the Harmonicats!


Hurricane Ramon Listen to his harp on Americahttp://www.myspace.com/RoyceHarp
Duck's Deluxe Worlds largest collection of musician humor
Harmonica Humor Harmonica jokes on us....
Song Lists Lists of top songs

Top of page
The web's largest source of tabbed for harp blues classics: http://www.crossharpchronicles.com


www.chordie.com For guitar tabs

Harmonica museum websites. Very interesting types of harmonicas:


http://www.shermandoucette.com/museum/index.htm

http://www.usd.edu/smm/Batespage.htm

http://www.patmissin.com




Midi Farm http://www.midifarm.com

Get Winamp here: http://www.winamp.com

Get MediaPlayer here http://www.microsoft.com/downloads/search.aspx?displaylang=en

Get RealPlayer here: http://www.real.com/realone?src=realplayer

Midi Search Engine: http://www.manythings.org/midi/search.html

This software will "bust out" a MIDI into the instruments that comprise the song. I usually select the guitar tablature or piano tablature if harmonica is not listed. You can then place the notes/tabs above the lyrics for easy learning of the song. http://NoteworthyComposer.com.

For lessons, this site is great! http://www.harmonicalessons.com/index.html

Top of page
Diatonic Harmonica Reference THE place for information on diatonic harmonicas...
http://myquill.cc/


Free Midi break-out software:
http://www.harpingmidi.com

Need Guitar tab? Check this site:
http://thetabworld.com

http://www.harmonicalessons.com/
Harmonica lessons for everyone - newbies and advanced skills...

http://coast2coastmusic.com/
Get great prices on everything harmonica and more...

http://www.planetharmonica.com/contents.htm
Lots of good harmonica information...

http://www.harpmaster.com/
IF you love the blues and need help from one of the best - Jerry Portnoy (blues harp master) - try this site.

http://www.angelfire.com/music/harmonica/
This is a *must visit* website for harmonica resources.

http://www.gindick.com/
This guy can teach anyone to play the harmonica. Easy to read and very inexpensive books that will get you going real quick.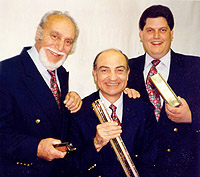 Bud's a real standup guy!
http://www.budboblink.com
Bud Boblink (center) has worked with many harmonica groups, including The Mike Hanley Trio, Jammercats, Harmonica Classics, The Yellow Pine Trio, Johnny Puleoís Harmonica Gang, and the Harmonicats. His friends, the Harmonicats, were a tremendous influence on him and his music. Bud feels honored to have worked with Jerry Muradís, Don Lesí, and Al Fioreís Harmonicats. Boblink has made appearances on radio, recordings, television, and many stages across the country.
In addition, he has shared the stage with many individual harmonica artists such as Pete Pedersen, Howard Levy, Harry Bee, Madcat, Lee Oskar, Stagg McMann, Cappy, Sandy German, Don Klein, Buzz Krantz, and Joe Filisko. For several years, Bud has joined Don Allen and Dan Wilson to judge and perform at the Yellow Pine Harmonica Festival in Idaho. In 1998, Bud and Frank Warner joined Pete Pedersen to record ten of Pete's original compositions.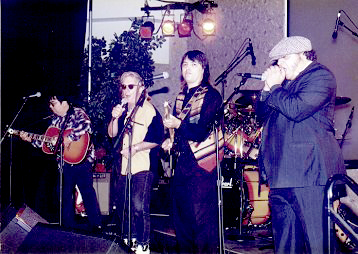 Cesar Rosas of Los Lobos , Eric Burdon of The Animals,
Mark Guerrero a local music star and fine person,
| | | |
| --- | --- | --- |
| and then | | "Hurricane" Ramon |


Harp player and customizer
Joe Filisko (1999)






Joe teaches harmonic in Chicago and is a weekly frequenter
at the Windy City Harmonica Club in Elmhurst, Illinois


Top of page
Jack Earl. Visit his harmonica site at;
http://www.volcano.net/~jackmearl/songs/index.html

Jack has provided tabbed songs that has help hundreds (if not thousands) of people learn to play the harmonica very well.

Need the tab? If I don't have it - Grampa Jack does...

Top of page
Visit Frank Bard's website for Harmonica USA.
Find out about harmonica happenings in your state and additional harp help with instructions and equipment.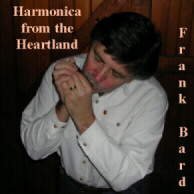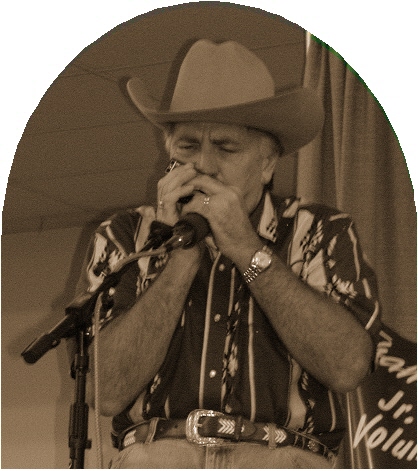 http://www.harmonica-usa.com/il.htm
Diatonic harmonica player and teacher, Frank Bard, plays a wide variety of music genres ranging from 50s and 60s oldies and easy listening standards, to country, bluegrass, and southern gospel. Whatever fits the occasion.

Personal website: http://www.ctcn.net/~febard/

Top of page
Got a bit o' the Irish in ya? Then you've must visit this site:

http://mysite.freeserve.com/trad_irish_harmonica
Brought to you by Stephen Shaw out of England.


Can't you almost hear that Irish tune?

Stephen says he's 52, a family man living in Cornwall in SW England, and he used to be a science teacher until some of his joints gave out on him! He is completely self-taught on the harmonica, and was well into his 40's before he started playing seriously. Until now he's concentrated on playing the traditional music of "the celtic nations," mostly 10-hole
diatonics, though he does use tremolo harps too. He is determined to expand
however, subject to the restriction on speed of learning inflicted by age!
See - you can pick up the harp an any age!
Next time I get to SW England, I'm asking for free lessons...
Barbeque Bob has played the Boston, MA area for over 30 years. If you're ever in his 'hood, look him up. This is right out of his MP3 website:

A 30 year veteran of the Boston, MA area blues scene, this harmonica virtuoso has worked and toured with such Blues greats as Louisiana Red, Sunnyland Slim, Luther "Guitar Junior" Johnson, and Jimmy Rogers. He has also played on part of the soundtrack of the hit movie "Fried Green Tomatoes." After having to take things slow for nearly three years due to being on kidney dialysis, he received a kidney transplant on May 1, 2003, and is now back on the scene with a vengeance. His sound can be described as original and cover Chicago and West Coast style blues/jump/swing, and he continues to be a very strong influence on harp players in the New England area. Former Muddy Waters/Eric Clapton harpman Jerry Portnoy has described Bob as "not only the best harp player in Boston, but one of the very best, period. Former Alligator recording artist, the late, great William Clarke has described his sound as "powerful and well focused."
go to http://www.barbequebob.com to visit BBQ Bob's fabulous website...
go to http://music.mp3lizard.com/barbequebob/ to hear BBQ Bob's MP3's

From Dec 2007

For more information on these songs or artists, my visitors use this to search the internet...